Speech by the LBTA chairperson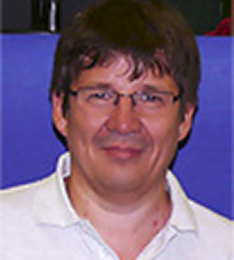 Ardennen Cup 2024. The preparations are running, everyone is motivated and full of energy.
Just like the last years, the Ardennen Cup will take place over Whitsun in the Deich Hall in Ettelbrück.
In 2024 there will be some changes: (See all changes)
We are trying to reduce the time between the games and have therefore also decided to work with tablets. This means that tablets will be installed on all 28 tables so that the results reach the podium faster and the next match can be called up more quickly. Furthermore, the starting times have been adjusted so that not too many tables are free before the groups change.
Also, the team tournament is now played exactly according to the rules, so that players do not play in two teams like last year. Everyone must register their team with the exact names of the players, otherwise the team will unfortunately be deregistered. Of course, everyone can register reserve players or exchange players later, but we should never have the problems of 2023 again.
In addition, we would of course like to say a big thank you to all our sponsors:
Main sponsor MC Dermott; 2nd main sponsor: Elektro Junker; then Dynamik Billard, Tournamentapp.de; Touch; Hague five; Brasserie Diekirch; Coca Cola, Iwan Simonis; Boisson Ruppert, as well as the smaller sponsors: Nissan; Jager Oberlinkels; Bal Enzp, Bjorn Conjaerts etc.
2024 should be another great tournament where players from amateur and professional sports meet and have a nice and hopefully successful weekend.
Finally, just a word about the youth. In the last few years, youth sport has remained somewhat behind our expectations. We hope for 2024 that more young people will register again in the disciplines girls, pupils and juniors. Especially because the youth tournament is part of the student EuroTour of the EPBF.
We are waiting for you and want to offer you and your families 6 beautiful days in Ettelbrück.
With sporting greetings
Your LBTA Team